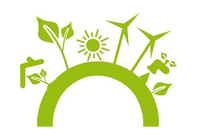 Health, Safety and Environment Policy
It is the policy of OEM XS, Inc. to conduct all business activities in a responsible manner, free from recognized hazards; to respect the environment, health and safety of our employees, customers, suppliers, and community neighbors. To comply with applicable federal, state and local environmental, health and safety laws. In addition, we commit to continuous improvement in our environmental, health and safety management systems, pollution prevention practices and safety programs.
Our Health, Safety and Environmental Management policies have been developed and are continually modified to comply and improve with the health, safety and environmental needs and procedures of our business. The ownership and management of OEM XS, Inc. are dedicated to leading by example to assure the health and safety of all personnel working at our facility.
Our goal to lower our impact on the environment includes reducing areas of water use and energy consumption, recycling and reusing all materials possible. The most effective way to reduce waste is by not producing it. Every effort is made by all personnel of OEM XS to be conscious of and actively follow this basic principal. We encourage customers to do the same. Reuse is a major part of our waste prevention strategy. Proper recycling of all e-waste is mandatory. OEM XS donates used electronic products when possible extending the life of valuable products and lowering environmental impact.
Green Program Metrics

We believe that by establishing aggressive environmental improvement goals, which include greenhouse gas emissions, we are setting a standard for companies with our similar business processes.
We are tracking publicly our performance trends towards stated goals which help show how and when our environmental objectives will be reached. The changes we make to minimize our environmental mark are intended for the overall improvement of the planet.
OEM XS Established Goals –Heating CO2 Emission reduction target 4.6 metric tons by 2018
Site Facts
Located in Salem, NH
Site – Source Natural Gas
Multiple heating/cooling units
Office & Warehouse
25,500 sq. ft.
Current Action /Future Goals
2013-2014 Reduction in use-all systems put on timed programs. Heat will drop to minimum stable temperature when building is not occupied – fixed temperature during daily operations.
Installation of warehouse ceiling fans 2014-2015 for improved heat distribution.
Replace all heating/cooling systems by 2018 with energy efficient equipment – expected CO2 total reduction 15% by 2018.
OEM XS Established Goals- Ground Water
Site Facts
Municipal water & sewer no recycle or reuse possible.
Current annual usage of 1740 cubic feet.
Proposed reduction – 1% annually until 2015 to meet expected reduction of a maximum 4%
Actions in place – installation of electronic meter reading , controls by Town of Salem on all commercial buildings to be completed by 2015.
Limit employee water use/consumption.
Replace existing plumbing where possible.
OEM XS Established Goals – Waste Reduction 6 Metric Tons by 2018
Internal Practices & Policies
Mandatory – 100% of all electronic waste is recycled by certified R2 companies.
Donation of used electronic products when possible extending the life of valuable products and lowering environmental impact.
Do not produce any unnecessary waste – ever.

Goals & Objectives External
2013 Require all customer returns be sent in the original packaging sent by OEM XS.
Reducing corrugated/landfill waste by customers.
Require that all non-functioning electronics are returned to OEM XS
Insuring proper e-waste disposal.
Greenhouse Reduction- 30% CO2e by 2018 Replacement Lighting Fixtures will cut 19.4 Metric Tons of CO2e
Measure Category Existing/Proposed AnnualHours of Operation/Reduction

Lighting System 400W METAL HALIDE 5,000
Lighting Control 4L4' 54W T5HO/ELIG 2,500