Certification (TAPA)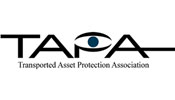 TAPA (Transported Asset Protection Association) Certification
We are certified to TAPA Freight Security Requirements, which set minimum standards for security and industry best practices for facilities storing and handling high value theft targeted (HVTT) assets. They also specify the proper methods for maintaining these standards.
Certification (ERAI)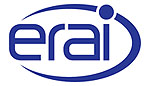 ERAI, Inc. is a privately held global information services organization that monitors, investigates and reports issues affecting the global semiconductor supply chain. Since 1995, ERAI tools and services have assisted buyers and sellers from all sectors of the supply chain in preventing loss by mitigating risk in the material purchasing process.

As the world's largest database of non-conforming material, ERAI is leading the fight against the sale of counterfeit and high-risk components and promoting a higher level of awareness via data-sharing, education, training and networking. The evolving global marketplace has made ERAI a necessary service for anyone involved in the electronic supply chain.